Over the years, we have worked on hundreds of Los Angeles sewer line repairs and we have seen it all.
From high pressure hydro jetting, to drain cleaning and tree root removal, we got you covered.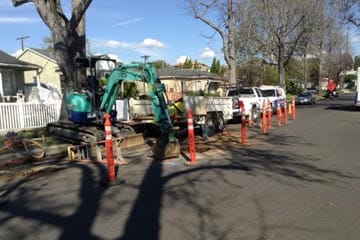 If you find that all of your drains are blocked at the same time, chances are you have a main line sewer issue. Our sewer inspection cameras can help us properly diagnose the source of the problem help us find the right solution for you more efficiently and save you time and money.
In addition to sewer repair and replacement, we also offer complete plumbing solutions. From tankless water heater installation to french drains or even bathroom remodeling.
Residential Plumbing
Our specialists are going to arrive at your door expertly trained, courteous and professional; ready to deliver a unique service experience. We fully explain the situation and solution to each and every plumbing or sewer problem.
As a full service plumbing and sewer service, we have the skills and tools to handle any of your Los Angeles plumbing and sewer service needs.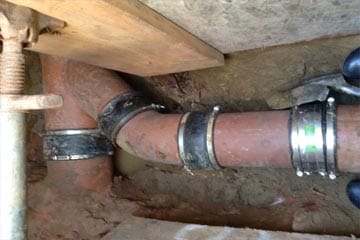 Plumbing fixture installations and repairs
Sinks, faucets, showers, bathtubs, and toilets
Kitchen and bathroom remodeling
Designing, construction and installation
Special needs upgrades and high-end renovations
We install handicap accessbile showers, tubs, and comfort height toilets
Water heater replacement
Water heater repair and installation
New construction
Water softeners and soft water systems